7 Easy Ways to Optimize your Conversion Rate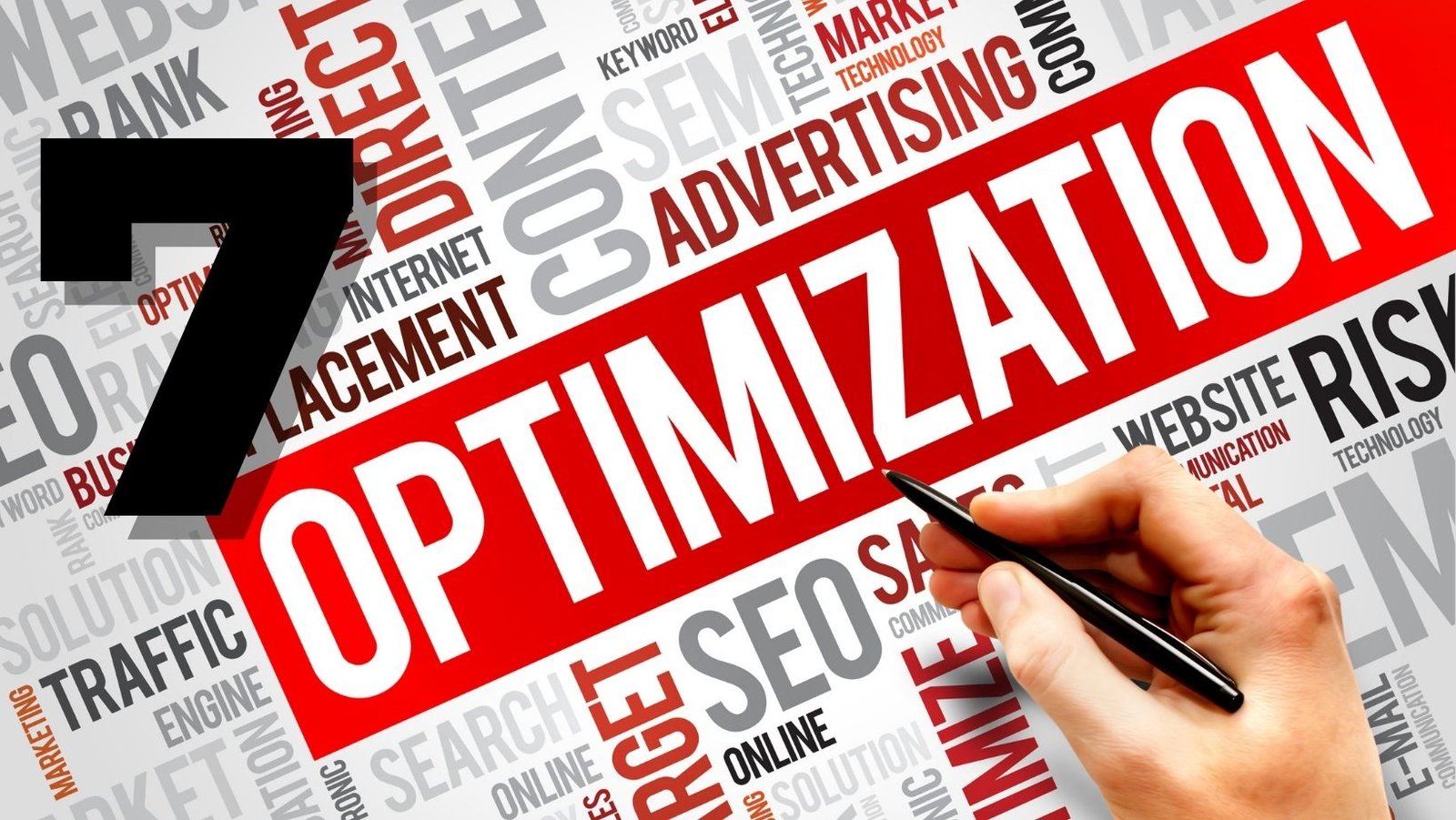 Conversion Rate is one of the vital factors that contribute towards determining the success of your digital marketing strategy. It is the percentage of customers that you are able to convert from the number of visitors that you are getting on your website. So, the better the conversion rate you have, the more are your profits. But what if you are not getting many conversions? Ideally, an average conversion rate can be anywhere between 1 to 4%. So, if you aren't getting enough conversions or are looking for more, then you must opt for Conversion Rate Optimization. Conversion Rate Optimization is an effective process to increase your conversions without spending more on other ad campaigns. It involves improvising your landing page, overall website interface, and even paid ads so as to get more conversions with the same traffic.
Conversion Rate Optimization lets you increase your profits without increasing the overall costs, hence is a preferred technique used by businesses today. However, the process requires your time and the right efforts. Here, are some ways that can help you optimize your website to get more conversions.
Optimize your Website Copy
Hands down a well-designed and structured website is the key to attract visitors and get conversions. The crisp and concise your content is, the more it attracts the attention of your audience as they know what you are doing with your website and what you can provide them with. Building a website that straightaway answers what is in the store for the audience makes it easy for visitors to fulfill the desired action.
Creating a good landing page is thus important to get conversions. Make sure the page has a catchy headline with crisp body content that delivers the right message. Also, while optimizing your website and the landing page, keep an eye on its formatting as well. A simple and soothing website with easy navigation can undoubtedly give you more conversions than something which has too much going on.
Improve the Page Speed
The page loading speed of a website can greatly impact its overall performance let alone conversions. Hence, it is important to keep a check on the speed of your website. In this world of technology, every second counts. A delay of some seconds can cost you a lot of customers. Hence, while doing changes to your website, make sure that its page loading speed remains up to the mark. A quickly loading website can get you a higher ranking, more visitors, and much more sales.
The Right Call-to-Action
CTAs are crucial to getting conversions. When a visitor comes to your website, it is necessary for you to guide them through your website so that they perform the desired action. This can be achieved through the right CTA.
CTAs are as their name indicates, call or request buttons that inform visitors to perform the desired action. A visitor on your website may not have an idea of how to proceed further to buy a product or subscribe to your newsletter. CTAs are strategically designed action buttons that let the visitors know how to take a particular action on your website. Many businesses said that restructuring their CTAs has significantly impacted their conversion rate. Hence, you must test your CTA options to know which can get you a better response.
Add in Customer Reviews
If you are selling a product or service, then customer reviews can help you a lot in gaining more conversions. Reviews can be an important selling factor on your website, hence you must not take them lightly. Let your potential customers know about your product or service via the genuine words of fellow customers.
Add Value to your Product or Service
There are many businesses selling a similar product or service like yours, so how will you convince the visitor on your website to buy it from you? You need to add value to your product or service which distinguishes it from others. Share the complete details of your product/service with your audience and support it with adequate images and videos. The more the audience knows about your product/service, the more are the chances of them buying it. Don't keep them guessing or hanging with questions.
Build Trust
Customers will buy a product or service from your website only when they can trust you. Hence, to get more conversions you need to work upon getting customers' trust. Make it easy for your audience to access information about your company and products. Adding in customer reviews and testimonials can further increase their trust.
A/B Testing
In the end, it is all about testing and testing. To optimize your conversion rate, you will have to analyze your website's data and make changes accordingly. You have to experiment with ideas and implement changes that you think can better your conversion rate. There is no shortcut to it. Dig into the data, identify the friction areas or areas that can perform better, and start testing. For example, if you think that your CTA phrase isn't that captivating, come up with a new one and test the results. You can come up with more options as well. It is all about experimenting and innovation till the desired result is achieved. The process is long and takes time, but can be fruitful.
Conversion Rate Optimization is all about how creative you can be while following all the basic guidelines of a good website. The above-mentioned ideas are just the basics to create a compelling website that generates a high conversion rate. Optimizing your website, in the dynamic world is an endless process. While things can be complicated with so much testing, CRO lets you gain profits by increasing conversions without running out of your potential audience. At times, you might find that some simple changes can noticeably increase your conversion rate. So what are you waiting for, start optimizing your website now!