PPC Marketing: An Overview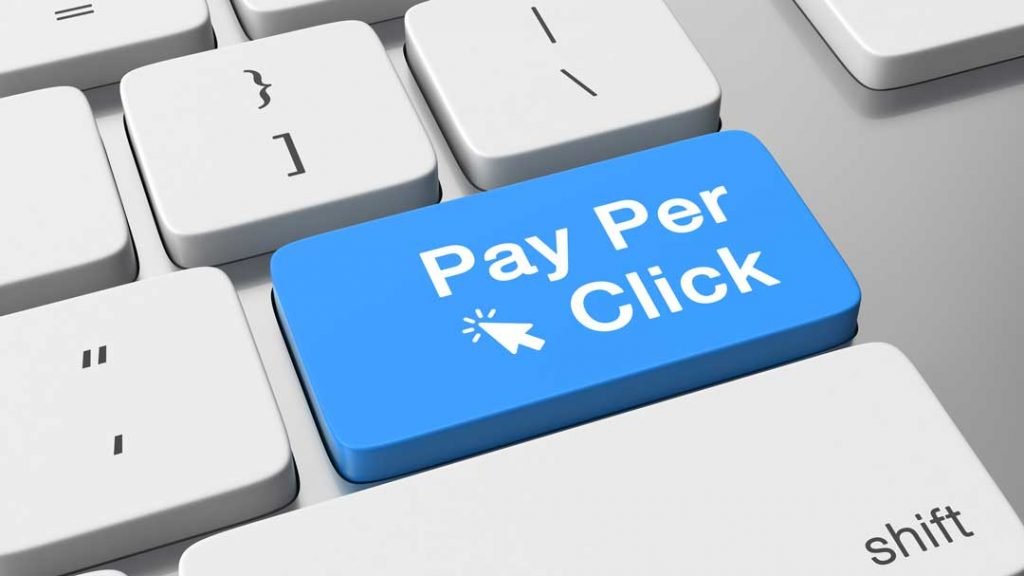 Trying to increase your customer reach online? It might not be as simple as you thought. The world of the internet is vast, and there you are not the only one selling a particular kind of product or service. Your competitors are numerous and to do profitable business you will have to adopt strategies that ensure you get more customers. You will have to stand apart from your competitors and get noticed which is quite easily possible through PPC (Pay-Per-Click) marketing.
Digital Marketing comprises of numerous tools and strategies that help you gain customers through the internet. PPC marketing is one such Digital marketing tool that lets online visitors get easy access to your business. Unlike SEO which provides you customers organically, PPC marketing is paid advertising, wherein you need to pay for your advertisement. However, the costs incurred are quite less compared to sales that it may generate, as such businesses are adopting PPC marketing to increase their online reach.
WHAT IS PPC MARKETING?
To get quality traffic to your website, your website must appear in the top five rankings on the Google search result page. You can optimize the content for the same through effective SEO techniques, but the results are not that quick. An easier and fast option to this is paid advertisement that shows your website on the top of the Search Engine Result Page getting most of the attention of the online searchers.
PPC Marketing (Pay-Per-Click), as previously told is paid advertising. It charges you whenever a user clicks on your advertisement and is directed to your website. A prominent example of PPC advertising is Google Ads that appear on the top of the search engine result page and are marked by a yellow Ad icon. As these ads are the very first thing that appear on the result page after a user types a search, they will likely click them. As and when these sponsored ads are clicked, you will be charged a small fee as previously agreed and the user will be directed to your website. Thinking it will cost much? Well, no. If you have a great marketing campaign, then these ads can pay you off very well charging only a small portion of your sales.
HOW YOUR SPONSORED AD IS PICKED?
PPC Marketing is a great digital marketing strategy as such businesses are readily adopting it. You will be surprised to know that numerous businesses are ready to pay for sponsored ads, but not all ads appear on the search result page. You will normally see three to four ads on a search engine result page. So how does Google choose between the options available? It depends on factors like the relevance of your content, its quality and the amount of bid proposed by you. The rank of your google advertisement is calculated by multiplying two factors which are Quality Score of your content and cost per click.
The quality score of your content is calculated based on the click-through rate (how often users click on your content) and the quality of your website's landing page while the Cost per click (CPC) is the amount that an advertiser is ready to bid for a click. Thus, if you have strong content backed by great digital marketing techniques, you will have to spend comparatively lower on your advertisement and vice versa.
HOW IS PPC (PAY-PER-CLICK) MARKETING BENEFICIAL?
Pay-per-click marketing is not only good for businesses but also for internet users. Lets' see how:
PPC IS GREAT FOR BUSINESSES
PPC marketing allows businesses to spend on advertisements according to their budget. They can calculate what amount of bid will bring them profits and plan accordingly.
PPC marketing also allows businesses to get the attention of prospective customers easily. One can advertise their products and services to the users who are actively looking for a particular product or service online. As the sponsored advertisement appears on the top four places of the search engine result page, the searcher tends to pick them as they are likely to be more relevant according to the search query put up.
PPC IS MEANINGFUL FOR USERS
Studies state that users are more likely to click on Google ads no matter they are sponsored because they provide them with the results that they are looking for. They know that the advertisements put up are ranked as per their relevance to the search query, thus they don't mind clicking them.
Paid advertising provides users with instant results for what they are looking for. It saves their time of going through various search results to find something appropriate.
Google advertisements come with a lot of advantages. They give users the benefit of getting access to the quality content that they are searching for simultaneously making it easier for businesses to connect with prospective customers. It surely benefits businesses who are willing to spend a high amount on advertisement but also fairly benefits those who have high-quality content with them. If you are looking for a way to increase your sales then, PPC marketing is a great way to get quality customers and increase the conversion rate.