Why your site isn't being found online
Have you ever asked why your site isn't being found online, what's the best way to start a new business and ramp it up, and wondered about the best solution a digital marketing agency can offer to these, well you are in the right place, at RAMRAS, a digital marketing agency, SEO service.
What is SEO?
If you are reading this, there is a very high chance that you're considering incorporating SEO into your business. Firstly you need to understand what SEO is in the aspect of a digital marketing agency. SEO is known as the process of driving organic traffic to a website, a landing page used by any digital marketing agency. In simple terms, SEO is the process of improving your site to increase visibility on search engines. The better visibility your page using SEO has in search engines, the more likely you are to grab the customer's attention.
How does SEO work?
We as a digital marketing agency believe in making our customers understand the usage and working of SEO services we offer. SEO is a stereotypical service any digital marketing agency offers, however as your business partner you need to understand how SEO works. In SEO working, search engines like
Google, Bing use bots to crawl on your page, which collects all website information and puts them in an index. After which algorithms analyze these indexes of your page along with several other similar pages. Google takes into account several factors which determine the order of the page. The link shows the 200 odd ranking factors Google uses in their algorithm. This exactly how SEO works and our digital marketing agency having a deep understanding of SEO helps your website get a better reach.
Why SEO?
As a digital marketing agency, it's our primary duty to make our beloved customers understand the importance of SEO service to build trust. Every digital marketing agency understands the importance of SEO in today's competitive world. A few facts will exactly answer your question as to "Why SEO?"The facts are as follows:
93% of online experiences start with a search engine.
81% of customers do online research before a purchase decision
75% of internet users don't scroll past the first page of the search results.
After reading the facts, there is a high chance that you will opt for an SEO service to amplify your business. SEO as a part of our digital marketing agency service is essential as search is the primary source for brands. Our digital marketing agency's SEO gives greater visibility and ranking higher in search results than your competitor to have a better impact of your page.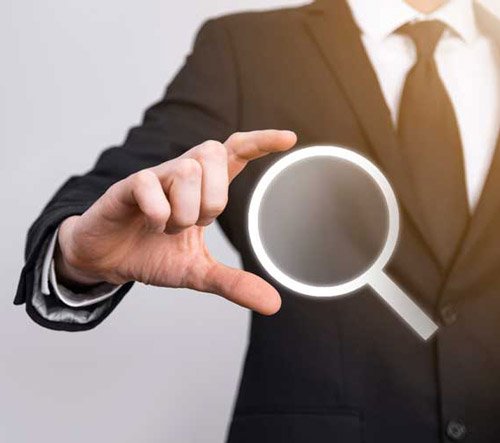 Why RAMRAS for SEO?
When done right by a digital marketing agency SEO improves your search engine rank which in turn results in organic leads for the products and your services. We at RAMRAS, a digital marketing agency, connect customers with your brand with effective SEO strategies and guide you to achieve your business goals and drive business to your website. Our digital marketing agency provides specialized and proficient SEO services that are result-driven with guaranteed profits and worth for your investment.